I don't know what these are originally called, but I wanted to make a cap, like the maids used to wear back in the days. My fluffy silent dog  willingly performed as model this time. He's so easy to work with!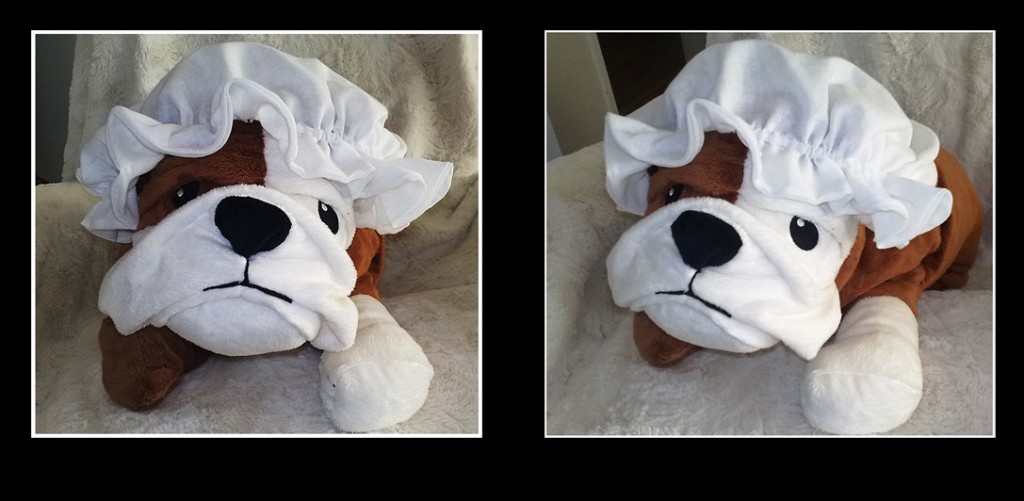 The cap is made from some scrap fabric from a thin curtain. It's quite easy to make. The cap is made by sewing two circular pieces (60 cm in diameter) together and then turned inside out (be sure skip about 10 cm to be able to turn it inside out).  Then I sewed two seams to make a "tube" for the elastic band about 5 cm from the outside seam. Should fit most adult people. :) I'd make it smaller for a child.
Ønsker du å kommentere?